For each round, a panel of arts professionals and a past Idea Fund grant recipient serve as jurors. Thank you to our Round 10 (2018) jurors!
Emanuelee Outspoken Bean, Artist, Round Nine Idea Fund Awardee
Emanuelee Outspoken Bean is a performance poet, writer, compassionate mentor, electric entertainer, and educator. He was the 2011 Texas Poet Laureate nominee, ranked 9th in the Individual World Poetry Slam 2013, ranked 2nd in collaborative poetry at Group Piece Finals 2013, and ranked 9th at National Poetry Slam 2014. He started performing spoken-word in 2005. In his senior year at Prairie View A&M, Bean founded and coached the University's first poetry slam team. In their first year, they won the title in their region and grabbed the 8th place ranking in the country at College Union Poetry Slam Invitational (CUPSI '08). Bean has also worked with the Harris County Department of Education, Houston's Young Audiences: Arts for Learning, Texas Commission on the Arts, and Houston Grand Opera. He also coached Miami's youth poetry slam team, Tiger-tail WordSpeak. He serves as the Project Coordinator, Lead Coach, and mentor for Meta-Four Houston, a project of Writers in the Schools  (WITS) that works with professional performance/slam poets and encourages self expression and literacy among Houston's youth through creative writing and performance.
Gia Hamilton, Director, Joan Mitchell Center, New Orleans

Gia Hamilton, cultural practitioner and serial entrepreneur, has worked at the heart of art, healing, food security and education to help build sustainable communities for the past 20 years. Hamilton, a native New Orleanian, was appointed the Director of Joan Mitchell Center in 2013. She directs the artist-in-residence program, community engagement strategies, public programs, and operational systems. Additionally, Hamilton was the lead director on the ground to implement the re-development at the Joan Mitchell Center that involved historic renovation of six buildings as well as the construction of a new studio building. Hamilton sits on the board of Alliance for Artist Communities, Tulane University's Newcomb Art Museum, and New Orleans Video Access Center. In addition to her work at the Joan Mitchell Center, she founded Afrofuture Society in 2015, an online platform for the arts community of African descent which provides opportunities for visibility and communication across disciplines throughout the arts ecosystem.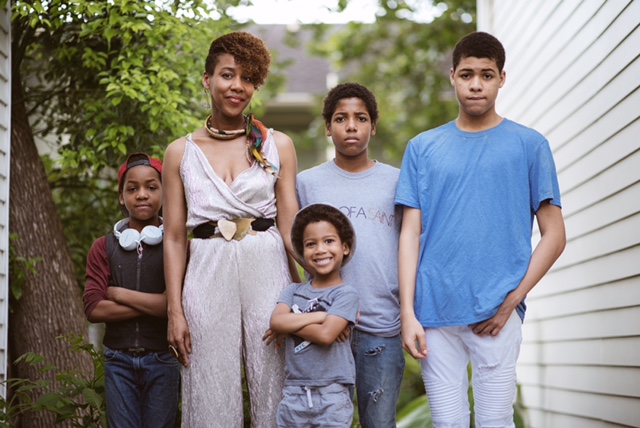 John Rasmussen, Director, Midway Contemporary Art, Minneapolis
Rasmussen is the founder and director of Midway Contemporary Art in Minneapolis, MN. Throughout the past 16 years he has developed over 100 exhibitions, initiated Midway's publicly accessible contemporary art research library, and organized public programs including artist lectures, symposiums, screenings, book launches, and performances. He has served as a juror for the Pew Center for Arts and Heritage in Philadelphia and Artadia in New York, and has participated in panels at institutions such as the Minneapolis Institute of Arts, University of Minnesota, and Palais de Tokyo. Rasmussen received an MFA in sculpture from the University of California at Davis.
Liz Rodda, Artist, Associate Professor Texas Sate University, San Marcos

Liz Rodda is an interdisciplinary artist living and working in Austin, Texas. Her work involves investing found materials, primarily video, with meanings unintended by the original maker. She has been invited to screen and exhibit her work at institutions such as the Museum of Contemporary Art, Miami; De La Cruz Collection Contemporary Art Space, Miami; Artpace, San Antonio; Vox Populi, Philadelphia; and the Anthology Film Archives, New York. Since joining the faculty at Texas State University she has initiated and headed Expanded Media, a new area of specialization within the Studio Art Program. Encompassing theory and practice, Expanded Media is an interdisciplinary approach to art making that includes, but is not limited to, video/sound, performance, socially engaged projects, and site-specific installation.