Introducing the Round 15 Grant Winners
The Idea Fund is thrilled to announce the selection of 12 projects by Houston-based artists to receive $5,000 each for The Idea Fund's Round 15 (2021) grant cycle. 
Round 15 grant recipients are as follows:
Artists:
Francis Almendárez & Mary Montenegro
Felicia Johnson
Sindhu Thirumalaisamy
Fred Schmidt-Arenales
Koomah
Manuel Alejandro Rodríguez-Delgado
Reyes Ramirez
Kemi OG
Artist Collectives:
3 of Cups (Aveda Adara, Emilý Æyer, Hugo Pérez, Kelly Johnson, and Philip Karjeker)
Collective Artists in Solidarity with Palestine & The Palestinian Youth Movement
Found Me (Matthew Ramirez & Anthony Obi)
Fair Housing Defenders (Sasha Marshall Smith & Melissa Diaz).
Learn more about the Round 15 Grant Winner Projects here
The Idea Fund Round 15 marks 13 years of grants to artists in the Greater Houston Area. Since its inception, The Idea Fund has supported 145 visual art projects involving over 493 artists and collectives.
Round 15 saw a diverse pool of applicants from 4 Houston-area counties – Brazoria, Fort Bend, Galveston, and Harris with 87% self-identifying as being a person of color, 57% as female, 39% as male, 13% as non-binary/gender nonconforming, 26% as LGBTQIAP+ and 13% as disabled. Of the 108 applicants, 61% were first time applicants.
---
Meet the Jurors
Round 15 was juried by Bria Lauren, Houston artists and 2019 Idea Fund recipient, Daniela Lieja Quintanar Chief Curator and Director of Programming at Los Angeles Contemporary Exhibitions, Nancy Zastudil, Independent Curator and Editor and 2009 Idea Fund recipient.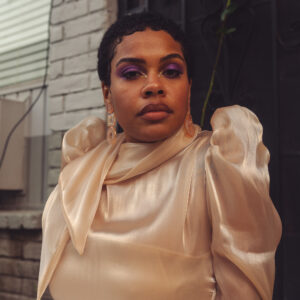 "It was an honor to be invited as a juror for TIF Round 15. I am really proud and honored to be amongst some of the most passionate, innovative, and courageous artists in the city. It takes a lot of vulnerability and trust within oneself to put their artistic ideas into words and allow their work to be viewed and critiqued. My prayer is that each applicant, awarded or not, sees this as an opportunity to keep pouring into their practice, and surrender to the current + reserve space & time for exploration and rest when curating and building a body of work. It takes time, and all of these artists including myself are worthy of the mercy and grace required in the process. I am very excited to see everyone's work evolve and come into fruition! "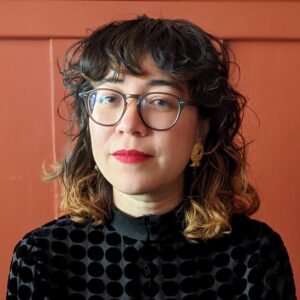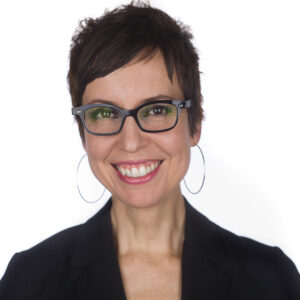 "It was a powerful and illuminating experience to read The Idea Fund Round 15 applications and learn more about Houston-area artists and their visions for how art is vital to their communities. I am deeply grateful to the TIF partners and to the artists for trusting us jurors with their extraordinary ideas and efforts."
Bria Lauren is a Texas native, born and raised in Third Ward, Houston. The south is a sacred and integral part of her work as a visual storyteller, healer, and queer Black woman utilizing ancestral healing as a tool to navigate intersectionality as an act of resistance. Analog photography is a catalyst for Lauren to translate her own unspoken vulnerability, visually and to hold space for marginalized voices to be seen, honored, cared for, and respected. The heartbeat and intention of Lauren's work intersects race, gender, vulnerability, motherhood, and Black feminism. She travels through time using 35mm, medium format, and motion picture film to bridge social and political gaps within her community – to communicate the true essence of one's identity and truth without censorship.
Daniela Lieja Quintanar is LACE Chief Curator and Director of programming. She works between Los Angeles and Mexico, emphasizing contemporary art and curatorial practices that explore the politics and social issues of everyday life. She curated Intergalactix:against isolation/contra el aislamiento, an awarded exhibition and research project by Mike Kelley Foundation and Warhol Foundation Curatorial Research Fellowship. She was part of the curatorial team of MexiCali Biennial 2018-19. She served as Project Coordinator and Contributing Curatorial Advisor for Below the Underground: Renegade Art and Action in the 1990s Mexico at the Armory Center for the Arts in Pasadena, Getty PST:LA/LA initiative. In 2016, she worked with artist Teresa Margolles for her contribution La Sombra to the Public Art Biennial CURRENT: LA Water. Lieja holds a BA in Ciencias de la Cultura from the Universidad del Claustro de Sor Juana, Mexico City, and an MA in Art and Curatorial Practices in the Public Sphere from the University of Southern California.
Nancy Zastudil is an independent editor, writer, and curator working toward equitable representation in and access to the arts, guided by her beliefs in art as a gateway to learning and literacy as a pathway to empowerment. From 2018 to 2021, Zastudil was the gallery director at Tamarind Institute where she curated exhibitions around themes of identity, belonging, and narrative. Prior to joining the team at Tamarind, she held the position of administrative director of the Frederick Hammersley Foundation, was owner/director of Central Features Contemporary Art, and served as associate director of the Cynthia Woods Mitchell Center for the Arts at the University of Houston. She regularly edits artist books and exhibition catalogues, and she writes or has written visual art content for publications such as Arts and Culture Texas, Art Lies, Dance Houston, Edible New Mexico, Hyperallergic, Southwest Contemporary, and more. She currently volunteers as co-coordinator of the Editorial Freelancers Association's New Mexico chapter as well as co-chair of the City of Albuquerque Urban Enhancement Trust Fund committee, and she regularly participates in artist award juries and grant proposal reviews, most recently for the Mid-America Arts Alliance, the Fleishhacker Foundation, Creative Capital, and the Harpo Foundation. Zastudil received her MA in Curatorial Practice from California College of the Arts in 2007 and her BFA in Painting and Drawing from The Ohio State University in 2001. www.thenecessarian.com