The Idea Fund Celebrates our Round 10 (2018) Recipients!
On Tuesday, February 13th, TIF Round 10 recipients gathered for a reception at Aurora Picture Show and shared information about their upcoming projects with the public. Look out for more inf ormation and events from the grantees under the Grant Recipients tab of our website!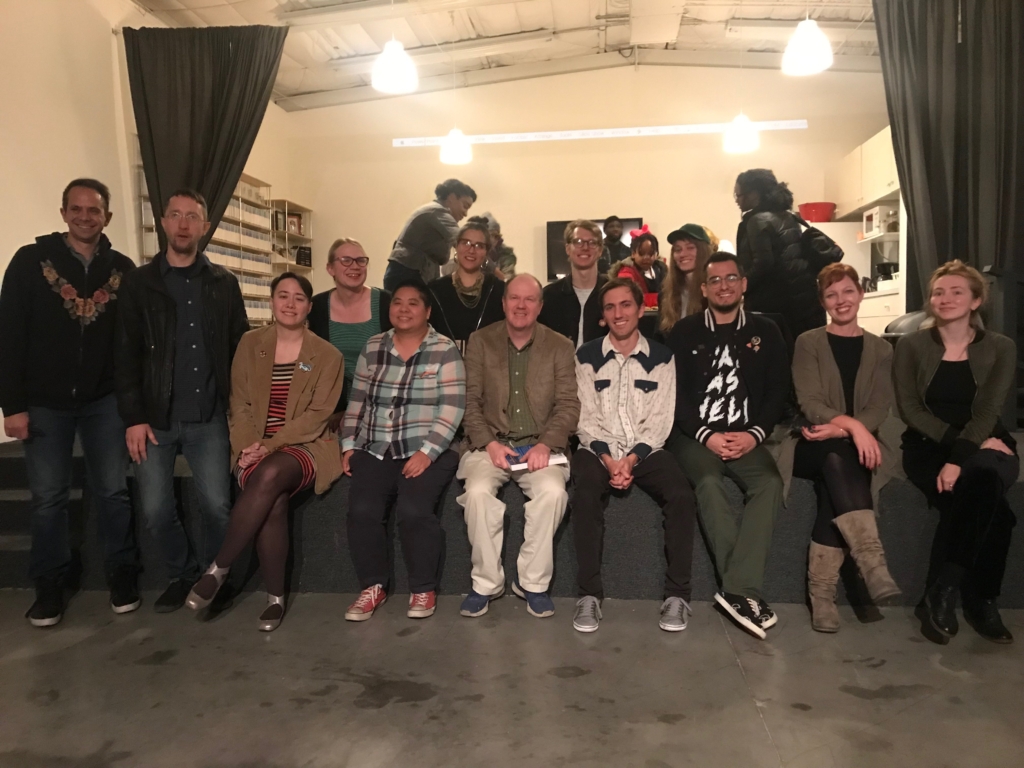 Join Failure to Con/Form for their Story Circle!
Spanish translation will be provided. Check out more info about this event here.