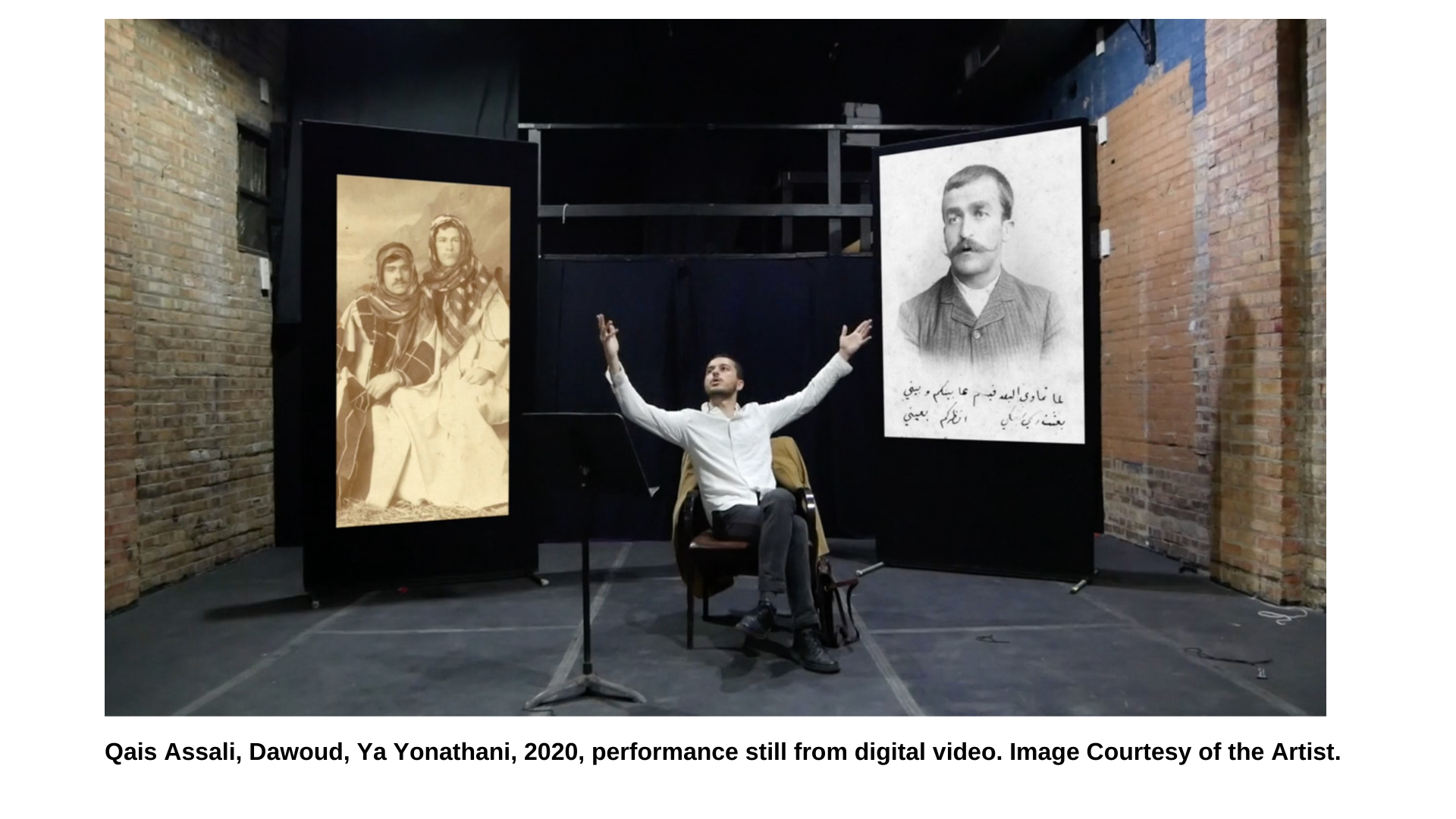 Qais Assali
Two Sides of The Same Coin
Assali plans to use The Idea Fund grant to create an interdisciplinary art project, Two Sides of the Same Coin, with both durational and printed mediums such as: video, photography, artist book and performance.
Using mixed-media art-based methodologies, the process entails documenting diasporic Queer Arab auto-ethnography for self-reflection and an exploration of personal experience. This project will expand Assali's methods of juxtaposing temporalities, queering time, having historical figures in dialogue with contemporary events and himself in the now, as if his body were next to theirs.
Through Two Sides of the Same Coin, Assali seeks to connect autobiographical stories to wider cultural, political, and social meanings and understandings.
To follow Assali's work, visit: www.qaisassali.com