ANNE BUCKWALTER
Comforter
Comforter is a book of images and short stories that explore gray areas surrounding female health, sexuality, and intimacy. Functioning as both an artist book and a collection of short stories, the volume organizes images of paintings and works of short fiction created by artist and writer Anne Buckwalter. Through sinister portraits of orderly domestic life alongside stories of female protagonists controlling and not controlling their bodies, Comforter delves into the gender pain gap— the reality that women are less likely to be treated for pain than men and are less likely to be believed in the doctor's office. The book combs through themes of infertility, anxiety, sexual dysfunction, consent, menstruation, menopause, and mortality while enabling lightness and humor to live alongside accounts of physical and emotional pain.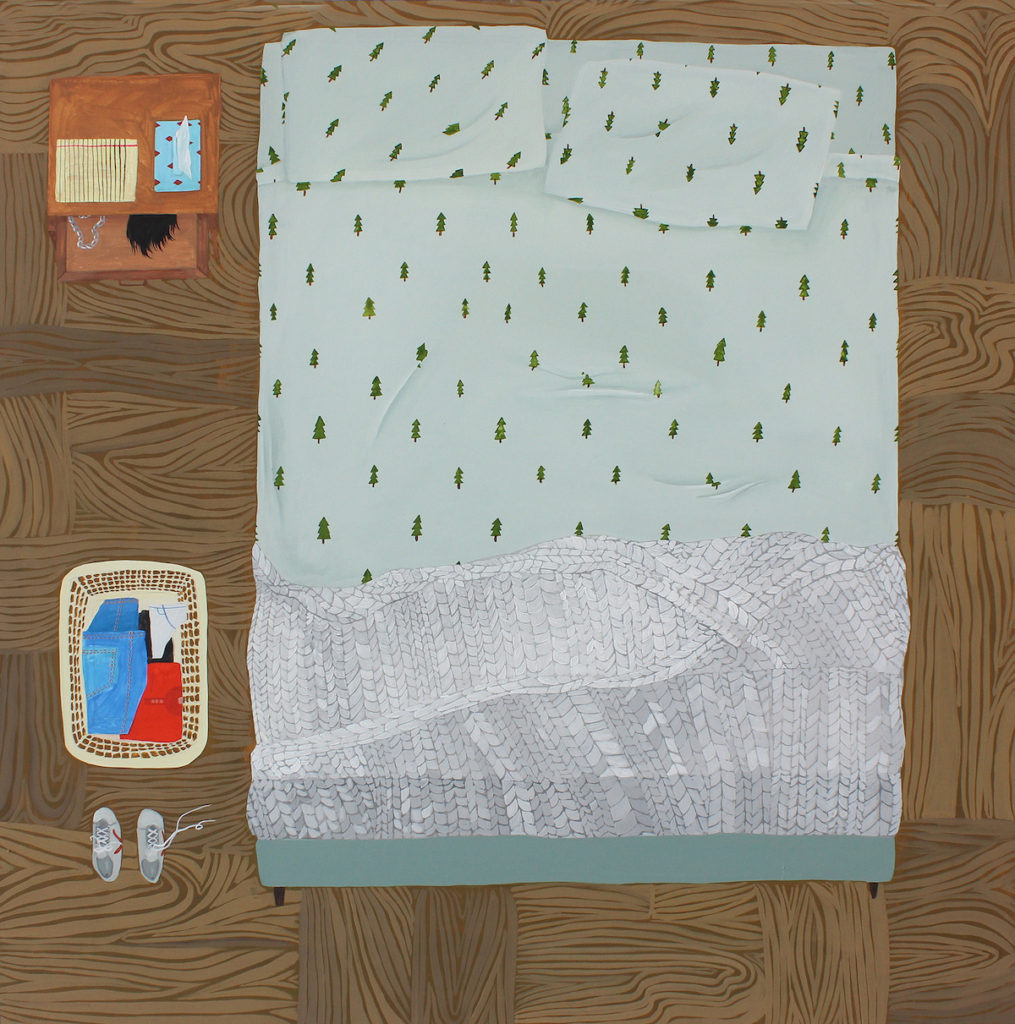 All images courtesy of the artist.
Artist website: www.annebuckwalter.com
Follow @annebuckwalter on Instagram.