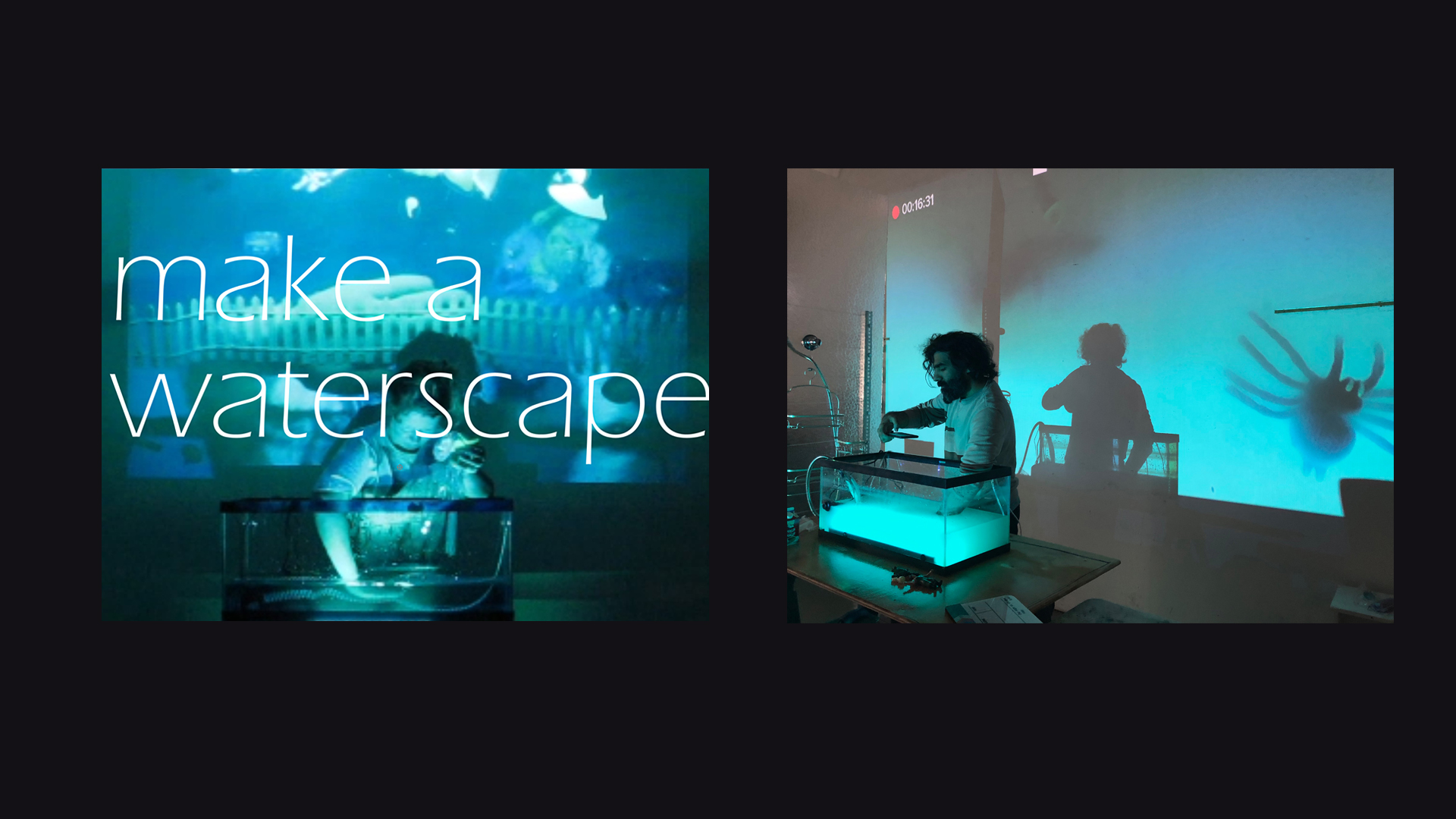 Title:  Waterscape Making
Date: 4/28
Venue: The Transart Foundation for Art and Anthropology
Time: 8 PM
Admission Fees: free but RSVP

Message from Carrie Schneider:
Hello!
Please join me for the next Waterscape Making event at the Transart Foundation for Art and Anthropology, this Sunday, April 28 8-9:30 PM
As you know, last week I curated and hosted interdisciplinary public talks between artists, activists, and intellectuals in a range of diverse fields for CounterCurrent. If you liked those, and/or would like to see me in the hot seat, please note that this upcoming Waterscapes event directly follows Houston LASER (Leonardo Art Science Evening Rendezvous) the Leonardo/ISAST's international program of evening gatherings that bring artists and scientists together for informal presentations and conversation with an audience, curated and produced locally by the wonderful Surpik Angelini, Aisen Caro Chacin, and Carlos Pelayo Martinez Rivera. I'll be giving an artist talk about my history of making "Survival Creativity at Scale Models" then rolling into hosting Waterscape Making.
For the length of a song you control your own weather system inside of a fish tank. Lights, bubbles, waves, and water set the scene. Bring or select from available objects. Use your hands to tell your own story about water.
The event occurs in relay, so that we lend a hand to one another in a mutual aid loop outside of disaster response.
Each waterscape is videoed from below and projected large on a wall for all to witness.
We're playing with what's possible between our collective imagination and our relationship with water in Houston. I am hoping to host waterscapes from each City Council District.
Please check out these links to get a better idea:
Washing Water.com
videos on 
vimeo
snippets on 
instagram
There is limited space, so RSVPS are required for the LASER talk at this link, and by emailing me back to let me know if you're planning to come Make a Waterscape.
Looking forward to seeing you there!
Carrie
Access notes (with thanks to Taraneh Fazeli):
Waterscape Making- the waterscape apparatus is now electronically raise and lowerable so that a range of ages, statures, poses, and abilities can access the tank. It has been powerchair user co-designed, tested, and approved by the hella insightful Kelly Moore. Participants may create strobing light effects frequently.
The program introductions and instructions will be in English with the program being mostly visuals, sound, and light. Verbal description volunteers are requested for nonsited visitors. Many English and Spanish speakers will be on site.
There will be standing room.
There will be a video crew and a many photos taken, these and the videos from under the tank may all be used as documentation, grant applications, and promotion for the future of the project.
This event will happen on the front The Transart Foundation for Art and Anthropology, which has a patterned concrete paver ground.
No parking is allowed on site for the duration of the event, so guests must make their way via uneven Houston street/sidewalks around the corner.
The facilities are accessible, include an indoor restroom via elevator.
There will be an all-gender, wheelchair accessible bathroom located on the ground floor of the two-story office building at the end of the block. Washing Water: Waterscape Making is funded in part by the City of Houston through Houston Arts Alliance. Part II of Washing Water is funded by The Idea Fund.